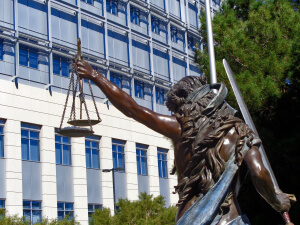 Calling All Entrepreneurs, Inventors, Artists,
Authors, and Engineers
Join the Delaware Law School Patent Pro Bono Program and Delaware Press Association on Saturday, October 29, 2016, 9 a.m. – 12 p.m. for a free half-day workshop that provides need-to-know legal information for entrepreneurs, inventors, artists, authors, and software engineers. Experts on patent, copyright, and trademark law will present current information on these important topics and will be available for questions.
The free workshop will cover:
Trademark Law for Entrepreneurs
For entrepreneurs who are creating new businesses and want to protect the distinctive names, symbols, and logos of their products and services.
Trade Secret & Patent Law for Inventors
For tinkerers, chemists, software engineers, and others who are creating new and useful machines and processes.
Copyright Law for Artists and Authors
For authors, artists, filmmakers, photographers, choreographers, architects, and others who are creating original works of authorship.
Workshop Details
The first part of the workshop will provide an overview of patent, copyright, and trademark law. The second part will consist of concurrent sessions, each concentrating on a specific area: patent law, copyright law, or trademark law. Attendees will be able to choose the session that covers their area of interest and expertise.
There will be a half-hour break between the two parts of the workshop. During that time, drinks and snacks will be available in the lobby, with music by Susan Ryan (flute) and Bert Damron (clarinet).
The workshop will be held at the Ruby R. Vale Moot Courtroom in the Main Law Building, Widener University, Delaware Law School, 4601 Concord Pike, Wilmington, Delaware. Although the workshop is free, registration is required. Please use the link below to register and ensure you have a seat.
Save
Save
Save
Save